Bangkok, 21 October 2023.
Back in Bangkok now, and thank the available deities for that!
It's been a hard year, this year has. With some respite here and there, but on the whole, a rough one, and not over yet. The details aren't for public consumption, Dear Hypothetical Reader, but trust me when I say that my struggles with writer's block are a tiny sideshow staged in a shoebox with squeaky-voiced gnomes compared to the rest of my day-to-day.
And yet I remain eternally thankful for health, and love, and overall having a better time of it than so many others in this conflict-ridden world. As should you.
Alright, enough of an introduction, what am I really here to say today?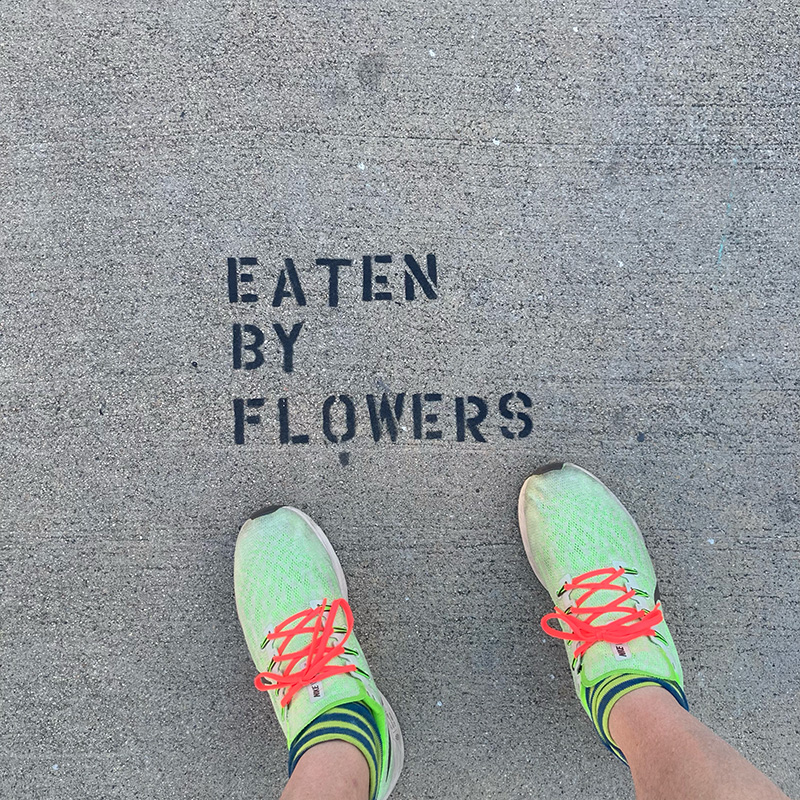 Los Angeles, Califronia, October 2023
---
I recently spent some time in Santa Fe, New Mexico; and in Los Angeles, California. Fortune smiled and I was able to visit many of the galleries and art institutions in both of these cities.
LA is, of course, one of the top art capitals of the world, competing in North America only with New York and (arguably, distantly) Mexico City. And Santa Fe is a center of "Southwestern Art," which usually means landscapes and cowboys and cringy patronizing Noble Savage Prays To The Sky bronzes in what is, undeniably, an ongoing site of colonization. (And not in the woke sense, but in the real, words-have-meanings sense.)
That last point is a little weird to say out loud, but it's true: despite being one of the older locations of European conquest in the region, there is a freshness to the colonial power structure that you don't feel elsewhere. LA, by contrast, is fully in and of the Empire now, and for better or worse that applies to everyone in it regardless of origin. It might as well be Rome, though I suppose the New Yorkers would argue that point just as they argue the art point.
In New Mexico, you still see the "Indian School" and the indigenous towns and the casinos and the quiet, inescapable subjugation. An unfinished conquest, and may it never finish.
But I'm getting ahead of myself. These two places got me thinking about ambition in art. In "The Arts" if you like.
I'm going to sum it up thus: in LA, every actor wants to star with Tom Cruise and every painter wants to show at Gagosian and believing you're good enough is table stakes.
In Santa Fe, I don't know, but beyond making a decent living and making the work, I imagine the serious artists dream of owning a nice house with a view and maybe spending winters in Tulum.
And yet you can still be very serious about the art. And you don't have to live in LA to be an LA artist, though I think it would be helpful. Look at Maja Ruznic for example: lives in New Mexico, just had a big show in LA, which I happened to see and will (maybe) write about over on Several Artists. I can't say she's an LA artist, but with a show like that she's not exactly not an LA artist! She had a full-page ad in ArtForum!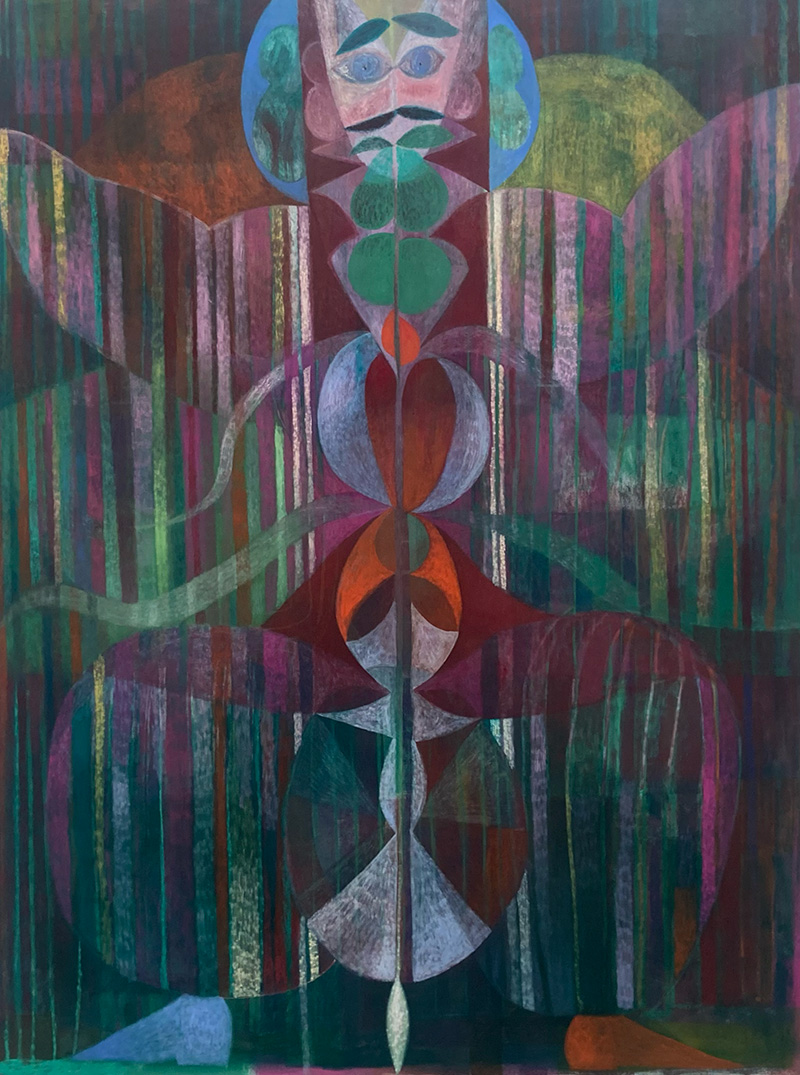 The Split/The Beginning, 2023, oil on linen, ~ 250x193cm, Maja Ruznic / Karma Gallery
---
You can, of course, still be very serious about a landscape. One of my favorite Instagram finds, about whom I will surely write more one day, and collect if I can afford it, is Per Adolfsen, who does landscapes in colored pencil FFS, and they are brilliant beyond compare.
As for me, I'm just trying to figure out what to paint that's not scary faces, when I can muster the energy to paint again. Soon, soon!
In the meantime, let's look at a serious sunset from Santa Fe: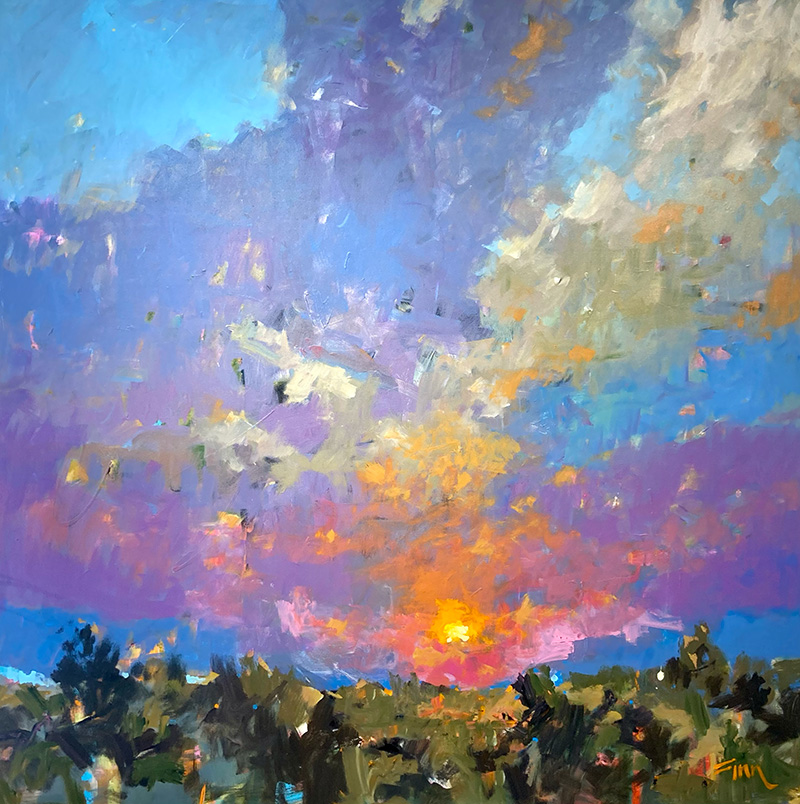 Arrival Of Fragility, Acrylic on Canvas, ~ 120x120cm, Dakota Finn