Bangkok, Thailand. 12 November, 2022.
Quick Notes from the Fair
Last weekend I had the pleasure of attending the Hotel Art Fair at The Standard in Bangkok. I organize a Meetup Group for looking at art in the Thai capital, and we had more than twenty people join for the fair.
There was a lot of art packed into the hotel rooms, taking up two entire floors of The Standard. If I were a better schmoozer I would have gone to the opening night: judging by Instagram it was epic, but I was busy painting that night. Fortunately none of the exhibitors was laid low by the party, and all the rooms were open to visitors.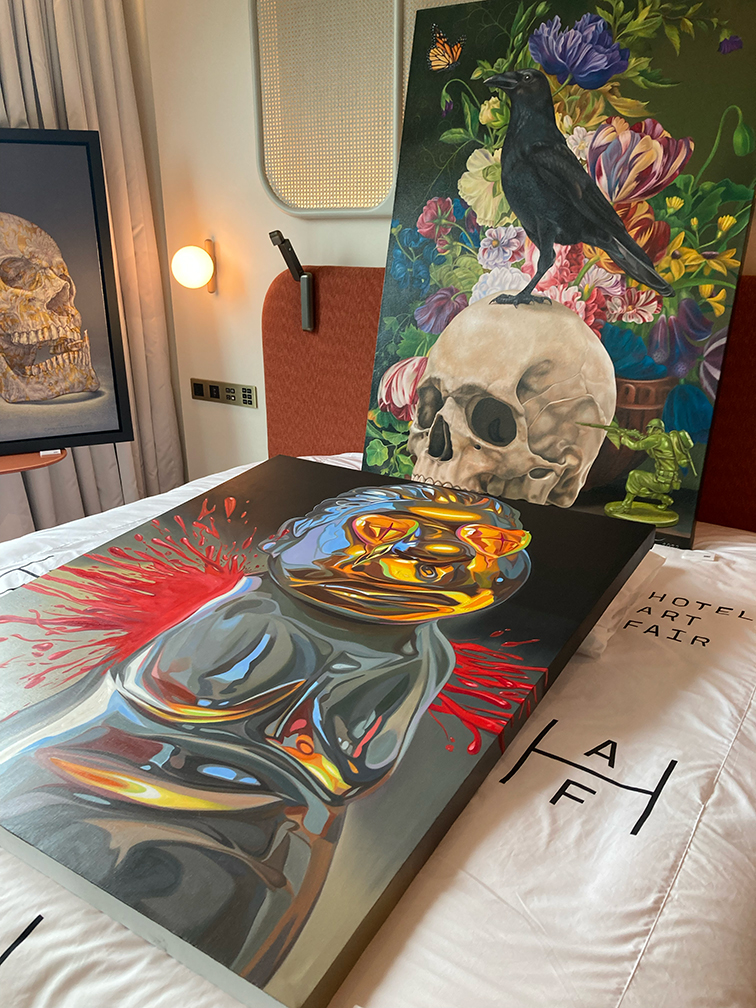 Bedtime with Number 1 Gallery
As I was in Group Organizer Mode and not Art Curator Mode I didn't capture all the art and artists, nor even all of the best of it. But I would like to take a moment to point out a few discoveries that were new to me.
First, a shout out to fellow painter Shiori Saito from Tokyo, showing with Kobayashi Gallery. I love love love these paintings! And in a world of artistic gigantism that seems to infect contemporary painters before they even get to art school, I give an automatic 10-point bonus to anyone who can make a good painting that would actually fit in a typical Tokyo apartment.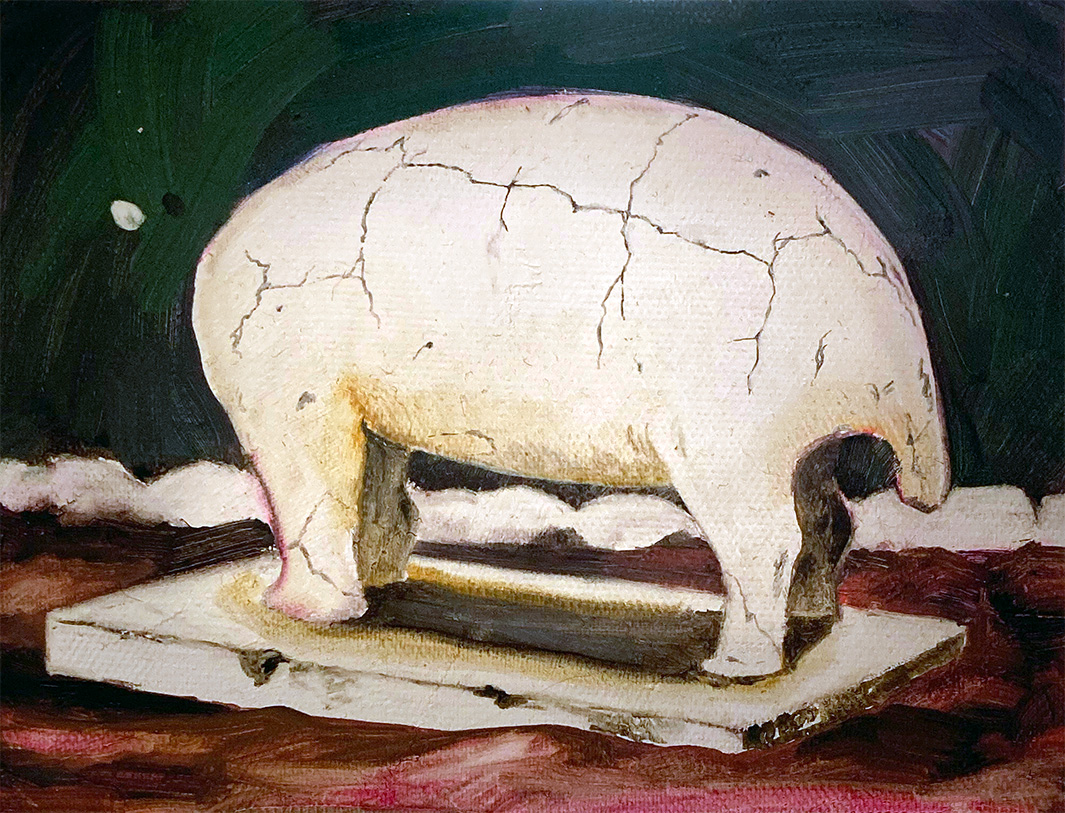 Unfounded fear of suribachi sesame, oil on canvas, 14x18cm, © Shiori Saito 2022
Next is Indonesian artist Dedy Sufriadi, showing with Artemis Gallery. Very interesting work with a lot of philosophy behind it. Makes you want to see more.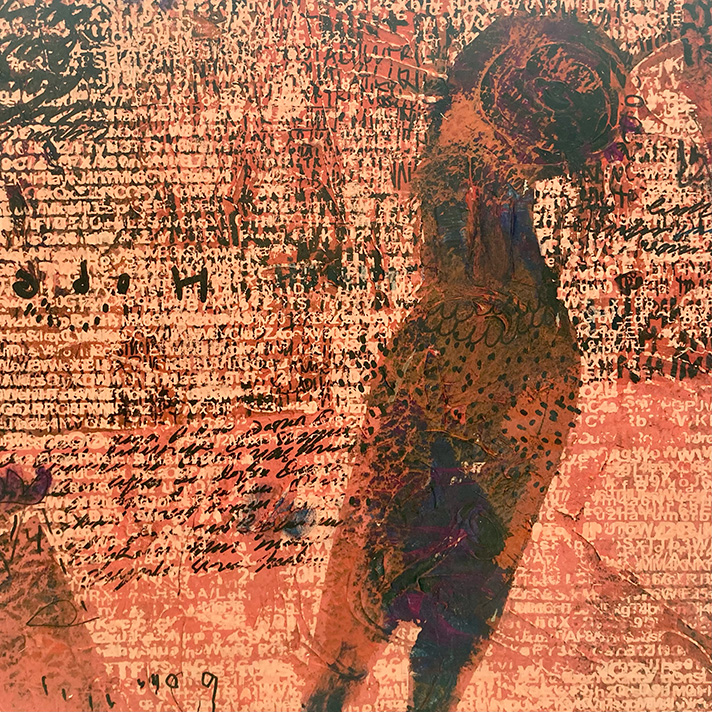 Sorry, didn't find any title there; it's about 60x80cm I think. © Dedy Sufriadi
Third and last for this note, let's hear it for Rachata Siriyakul! One of the fun things about South East Asian art is how very non-western it can be at times. For all its graffiti-love, I can't imagine America embracing, say, Benzilla if Asia didn't embrace him first.
But then you also find artists like Siriyakul, who are defiantly European in style, while still bringing their own unique vision to the work. This is an artist to watch: as the regional market develops I predict this classical style will remain a niche, but a very powerful niche valued by important collectors. Check out this exhibition at Number 1, it has a lot of examples and they're better photographed than mine here.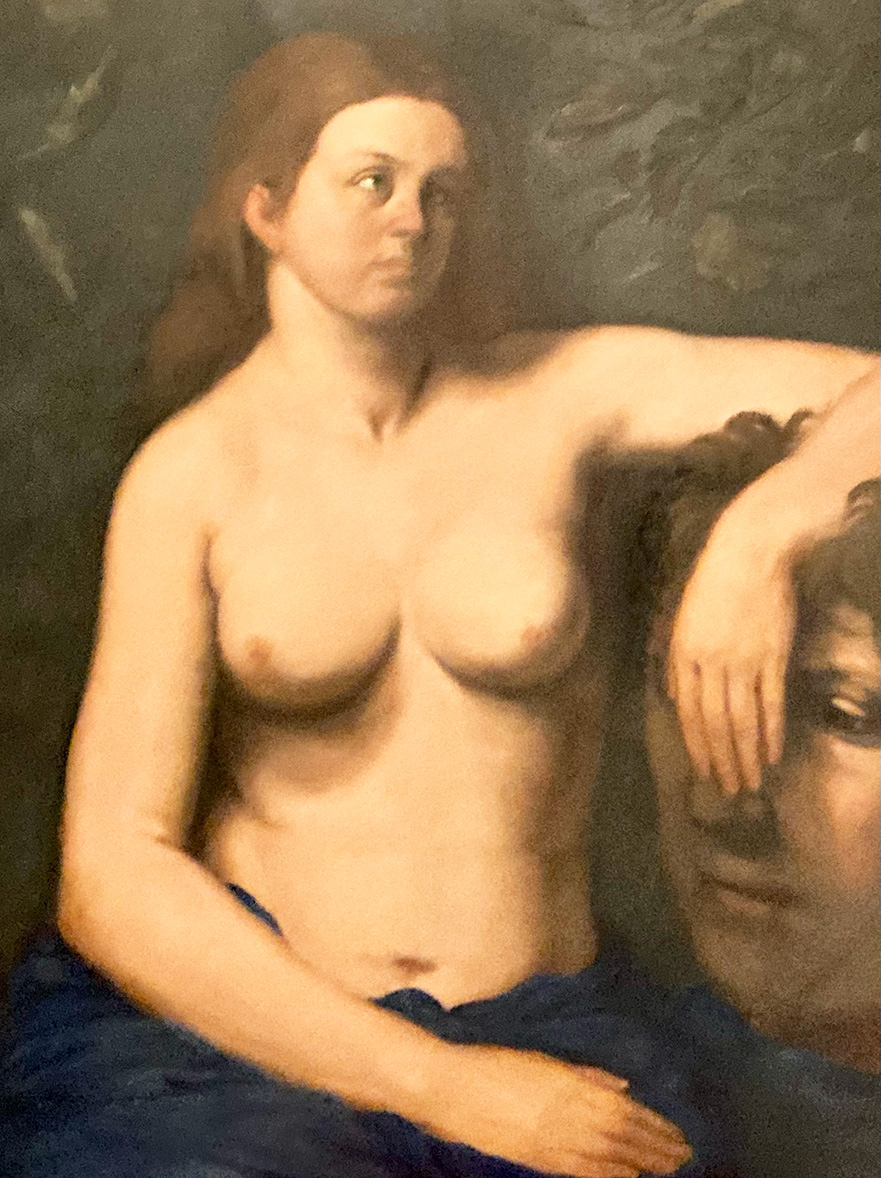 Judith leaning on the head of Holofernes, oil on linen, 60x80cm, © Rachata Siriyakul 2022
That's it for this little note! Not a roundup, just a note: there were a lot of artists I recognized there, about whom I hope to write more later. But these three were new to me and made enough of an impression that I'm writing about it more than a week later.
(Apologies, almost, to the artists for the crappy photography, but not really: two of these were stuck on windows and backlit, while the other was leaned on an ottoman in the dark antechamber of a Standard suite.)